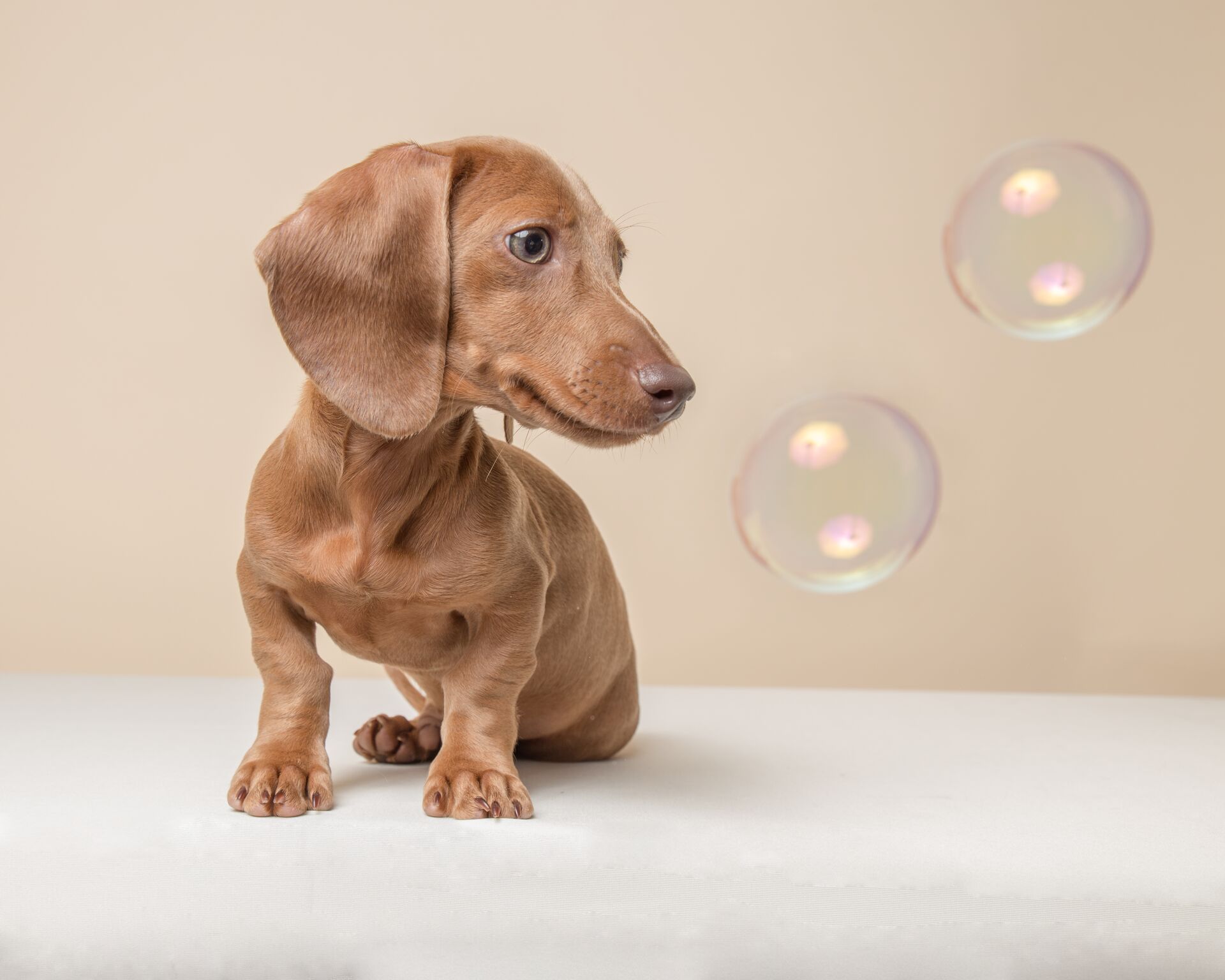 Frequently Asked Questions
~What is your pricing?… A studio style session with me is customizable to enable us to capture the images that highlight your pet's unique personality. I specialize in creating high quality wall art that will look beautiful in your home and warm your heart with a lifetime of memories. I have your artwork professionally printed using archival inks and acid free papers ensuring an enduring result. My session fee is $190 and my print packages start at $900. A la carte pricing is also available. Clients should expect to pay a minimum of $500 for their session and artwork. All major credit cards are accepted.
The dog is the perfect portrait subject. He doesn't pose. He isn't aware of the camera.
~Patrick Demarchelier
~ My dog is not trained and doesn't sit still for very long. You can't get photos...right? ... Actually, my camera takes shots in a fraction of a second, so your dog doesn't have to "pose" for very long at all.
~ My cat freaks out when I take her to the vet. There is no way I can bring her to your studio for a photo session. ... No problem. All my photography sessions are done in my clients homes. Animals are more comfortable in their home environment which means I get better pictures there.
~ How long does a session with you take? ... Average is around 1.5 hours, but it depends on the animal. Some are very relaxed with new things and will take less time, while others are a bit more tentative and will need time to relax.
~ I have a (insert animal here). You only photography dogs and cats, right? ... I haven't photographed every animal yet, but I have done quite a few. Lets talk.
~ What else do I need to know before my session? ... Check out this blog post. If you need additional information, feel free to contact me.
~ How do I book a session with you? Click on the contact button to leave me a message. I will make it a priority to contact you with more information.